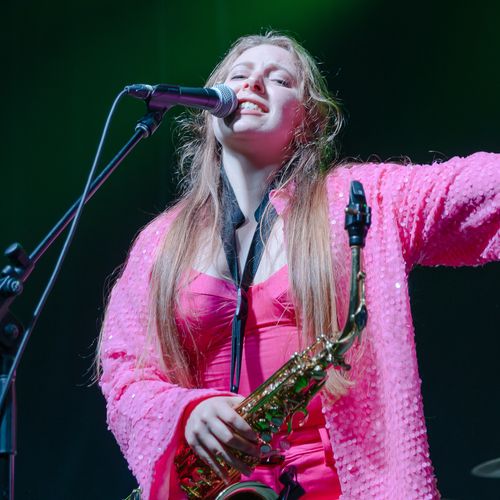 Sarah Newell - VOCALS/SAXOPHONE/KEYBOARDS
Sarah is a musical artist originally from Corner Brook, Newfoundland and Labrador. She is a Memorial University Alumnus, having completed her Bachelor of Music in 2018 and her Bachelor of Music Education in 2020. Sarah has been working in the music sector for over 7 years and is currently the co-lead vocalist and saxophonist of the alternative pop band, With Violet. Sarah wears many hats in her professional life. You may find her teaching choir and music in her elementary classroom, or centre ice at Mary Browns Centre where she is the in-stand host for the Newfoundland Growlers Hockey team.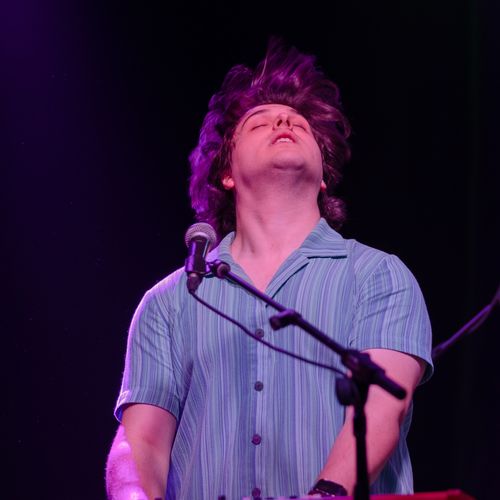 Pete - VOCALS/KEYBOARDS
PETE is an international musician, writer, producer from foggy St.John's Newfoundland. He holds his B.P.S. in Music Production from Berklee College of Music, and now teaches guitar and production classes locally. He is co-writer of the 4 out of 5 star touring hit, "Trummp The Musical" and orchestrator of "How Do You Get To Jelly Bean Row." He is a touring performer and producer, participating in two national tours, work within the U.S., and Europe. His solo albums "Pop Music Study" and "Songs For Theo", as well as his album with WITH VIOLET, "Long Story Short," have received 5 MusicNL nominations in the past two years, as well as international play. Recently, Pete has stepped into poetry with the pubnlication of "ADDICITIONS ANONYMOUS" by Pete and co-writer Spencer FitzGerald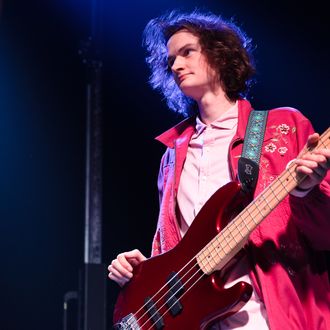 Spencer FitzGerald - BASS
Spencer FitzGerald  has been writing music and playing bass for ten plus years in and around St. John's, NL. He is the bassist for alt-pop group With Violet and has been apart of the double bass section for the Newfoundland Symphony Orchestra. Writing original music and co-writing the original musical "Trummp the Musical" has given Spencer many opportunities to perform and be creative in and beyond St. John's. Writing at the camp of industry producer, Judy Stakee in Bowen Island B.C in 2018, and touring "Trummp the Musical" across Canada in 2019. More recently, Spencer and his co-writer, Pete,  published their debt collection of poetry titled "Addictions Anonymous" with Olympia Publishers, In July of 2022.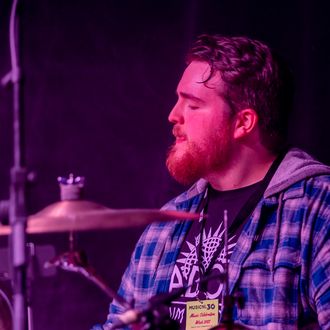 Hunter Madden - Drums
Hunter Madden is a professional multi-instrumentalist, songwriter, and producer living in Paradise, NL. He works primarily as a session musician and sideman, and continues to work both provincially and nationally. Over the last several years Hunter has gained recognition for his ability to play and fit within multiple, vastly different musical genres across several instruments, and has worked with many different artists such as Ana and Eric, Ana Luisa Ramos, Ife Alaba, Joe Coffin, Nick Earle, Rachel Cousins, Clare Follett, Peter Fewer, Blue East, Cabot Power, With Violet, Jay Heart, Shannell Lewis, and many others. 
Some of Hunter's lead guitar playing can be found on Blue East's 2018 album release "On the Other Side"; an album which gained recognition for its combination of high energy guitar solos, deep and complex lyrical messages, and fun, catchy hooks throughout its entirety. 
Additionally, Hunter actively performs as the bass player in the 12-piece St. John's funk party band, Cabot Power, which continues to perform to large crowds within different venues in St. John's, performing a vast catalogue of high energy funk, soul, and R&B tunes. 
Going back to his drum roots, Hunter is excited to be taking part as the drummer for the alt-pop band, With Violet, who's latest album "Long Story Short" was nominated for several MusicNL awards.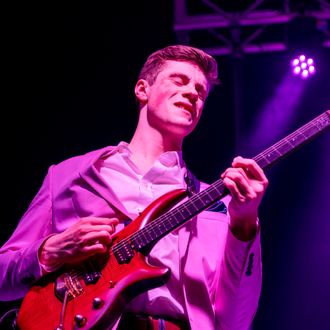 Matthew Cadigan - Guitar
Matthew Cadigan is a musician and artist from Logy Bay, Newfoundland, and is the guitarist in With Violet. From a young age Mattew has been surrounded by music. While music is a significant passion of his, he is also completing a Masters in Business Administration degree. Since learning piano at the age of 5, he has learned to play guitar, bass, drums, mandolin, saxophone, and a variety of brass instruments such as cornet and tuba. Matthew has been nominated and won various awards such as the SANL Camping, Gordon J. Woodland Senior Honour Student award, SANL Camping, Choir Masters Award, and Gonzaga High School, Most Outstanding Contribution to the Music Program Award. In addition, With Violet has been nominated for a total of 5 MusicNL awards. Furthermore, he has also been teaching music students privately for over 6 years. Matthew has also demonstrated his diverse music taste and ability by releasing an instrumental hard rock song titled "Stand Still" where he produced, recorded all instruments, and mixed and mastered the track himself.
 
0:00/3:26

0:00/3:43

0:00/3:54

0:00/3:54